OUR ACHIEVEMENTS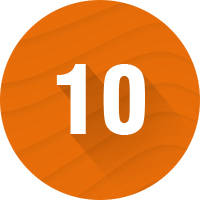 YEARS AT THE MARKET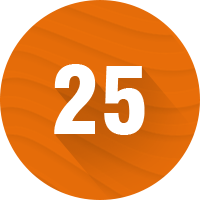 WE EXPORT TO 25 COUNTRIES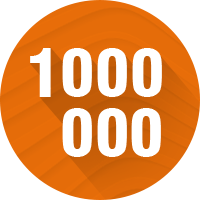 HEATERS WERE PRODUCED
Partner program
More than 80 dealers in Europe and CIS. International partnership on the basis of OEM
Teploceramic LLC- manufacturer of infrared heaters "Teploceramic" offers to partners:
decoration of shops and sales points – we provide free of charge exhibition, advertising stands;
staff training, both- sellers and purchasing managers;
service support – repair and exchange of heaters under warranty;
marketing support – we provide brochures, together hold promotions.
We invite you to become a part of our team of dealers and partners! Develop and earn with us!
Why work with us?

OUR ACHIEVEMENTS
For 10 years of work, Teploceramic produced 1 000 300 heaters. Infrared panels Teploceramic are sold in large online stores and construction hypermarkets: "Rosetka", "Mobilluck", "Moyo", "Repka", "Epicenter", "Oldi", "Auchan".
The year 2015 was marked by the company's entry into the European market. Products received Ukrainian and European certificates.
In 2016, sales of electric heaters grew up 4 times.
By 2017, the number of partner countries has grown to 25. For buyers of Teploceramic products, the manufacturer offers free delivery of products throughout Ukraine.
SAFETY OF INFRARED HEATER TEPLOCERAMIC

Heating element of the closed type. Double insulation of the heater ensures the safety of the device without the risk of overheating and short circuit. The protection level of the shell (IP 54) allows the use of heater in rooms with high humidity.

All models TCM have fastenings with special safety locks. It is not possible to remove the heater from the bracket by pulling it to yourself.

The panel is resistent against voltage drops. All products have II protection class – the heating element is protected by the double layer of insulation. It completely eliminates the penetration of current "on the body." You can safely leave the panel turned on, leaving the room for a long time.

All devices are equipped with a three-wire cord. The plug connection also has the grounding contact. Therefore, any damage of the internal insulation eliminates the occurrence of voltage on the metal housing of the heater.

The temperature of the rear wall of the panel is 50 C – 60 C. This means that the wall, where the heater hangs, is hardly heated. The electrical panel can be installed in wooden houses without the risk of drying the wood. The temperature of the front side of the device is within 80 С – 85 С. Touching the panel excludes the possibility of getting burns – the heat of the warmed stone.